Locally sourced Hardwood Firewood you can trust
Sustainable British Firewood, Kindling, Flamers and Log Stores
Certainly Wood is a family business and the largest specialist firewood supplier in the UK producing 20,000 tonnes per year of kiln dried logs and kindling. All firewood and kindling is hardwood and from sustainable British woodland, locally sourced from within a 100 mile radius.
www.certainlywood.co.uk
Please call Ludlow Stoves for a voucher code for your first order of logs to receive a £10 discount.
All wood is hardwood (oak, ask, beech) from local estate woodland thinnings. Each bag holds 1.2 m3 and is hopper filled, therefore termed "loose fill". Standard log length is 25cm (9.75") +/- 10%. Alternative lengths are 35cm (13.75") and 50cm (19.75") +/- 10%.
KILN DRIED LOGS
MOISTURE CONTENT BELOW 20%, RECOMMENDED FOR STOVES AND IMMEDIATE BURNING
SEASONED LOGS
Moisture content: 30-50% but will vary. Recommended for open fires but best stored under cover for a further 6 months.
£5 deposit on all bags
Premier kindling box £3.75
Flamers natural firelighters (box 24) £3.25 (box 50) £5.50 (box of 200) £20
PELLET SHORTAGE UPDATE
Why
If you're shopping for wood pellets right now you've probably noticed that the majority of retailers either don't have stock, or have dramatically increased their prices. Fundamentally, what we're looking at is a European wide shortage of wood fibre (the raw materials pellets are made from) that has severely restricted supply and massively increased the cost of pellets at point of manufacture. For the short term we expect availability to remain patchy throughout December with supply normalising to some extent in January, but for prices to remain where they are (or in some cases increase further) until at least April.


The Situation in Europe
For the last few years the European pellet market has been in a position of oversupply. An abundance of the wood fibre used to manufacture pellets combined with a number of mild winters contributed to create a buyers' market where pellets were readily available and prices were at historic lows.
This winter, a number of biomass fuelled power stations in Europe have come on line. These have created significant demand for the same raw material. Additionally, much of Europe has had an unseasonably warm and wet Autumn – this has led to timber operations in many European forests being halted. They rely on frozen ground providing access to their heavy machinery into the forests – when the ground is wet and unfrozen, they either can't gain access because their kit gets stuck, or their operations are significantly hampered.
So, we've got significantly higher demand (from both the traditional wood pellet market and biomass power industry), and significantly lower supply of raw material. In some cases, we've seen raw material costs increase by as much as 90%, in others the raw material just isn't available, regardless of what one is willing to pay.
Due to this materials shortage, the majority of pellet producers are running at reduced capacities. Quite a lot have simply ceased production until the raw materials are available again.
Finished pellet prices are now around 30% - 20% higher now than they were last year.
Glanverniew,
Llangyniew,
Welshpool,
Powys,
SY21 9EH
Call 01938 810242
Email info@banwyfuels.co.uk
Their wood pellets are all BSL & ENPlus A1 accredited, these standards of wood pellet quality are recommended for domestic boilers use. ENPlus is an industry standard quality assurance, The ENPlus quality seal accounts for the whole wood pellet supply chain – from production to delivery to the consumer, ensuring high quality as well as transparency.

All RHI participants require wood pellets that have a BSL number, all our products have the required BSL number & are located underneath our products. We have a range of pallet sizes from a full pallet (975kg), half pallet (480kg) or even a quarter pallet (240kg) to best suit your fuelling needs.

They also have a price promise.
USE CODE BisCor14278 to receive 5% off your first order
https://www.banwyfuels.co.uk/wood-pellets
Ken Dodd & Son Chimney sweep
Rotary Sweep & vacuum assisted

Cowls/Bird Guards supplie and fitted

Servicing of woodburners and bricks supplied and fitted

Fully insured & certificates issued

Available for weddings
Tel: 01584 873178 Mob: 07702 102044
www.kendoddandsonchimneysweep.co.uk
Local accredited Chimney sweep
Bridgnorth Chimney sweep
Stoves and cooker ranges.
To book an appointment call Rob on Tel: 01746 761598 or Mob: 07779 642423
rob@bridgnorthchimneysweep.co.uk
http://www.bridgnorthchimneysweep.co.uk/
Like our Signage;
Graphics by; 01584 861 871 or 07891 645 980 or Email: matt@matthewmills.co.uk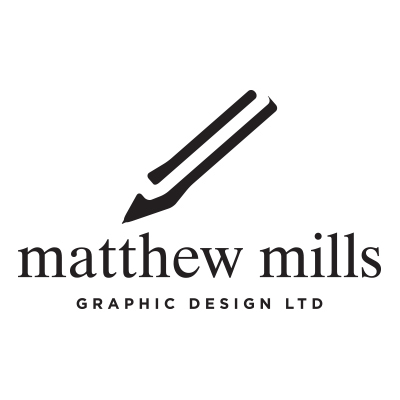 EPS Limited l 3 Stokewood Road l Craven Arms Business Park l Craven Arms l Shropshire l SY7 8NR l
T: 01588 672925 l F: 01588 672011 l M: 07967 491580 l www.epslimited.co.uk l